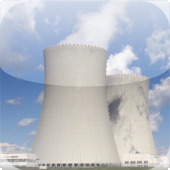 &nbsp&nbsp Radiation Map Tracker
&nbsp&nbsp&nbsp&nbsp
&nbsp&nbsp
iPhone app displays realtime nuclear radiation readings from around the world
&nbsp&nbsp&nbsp&nbsp
Pescadore is the term used by Pirate DXers to refer to a fishermen operating on the 43 meter band, the plural is pescadores, often abbreviated as peskies. While they can turn up anywhere on the band (or outside it), 6925 LSB seems to be the most common frequency, which can cause QRM to pirates operating on 6925 AM. They also turn up on 6933 LSB fairly often.
Usually you hear them chatting with each other; informal QSOs. Sometimes however they have been known to play music, or engage in other activities fairly close to broadcasting. They can actually be entertaining to listen to.
Here is a recording of them from the other night, starting just before 0000 UTC on 21 September, 2016.
Pescadores have even inspired a pirate radio station named Pesky Party Radio, most recently heard last month. This station plays Spanish language covers of popular songs, and is rather hilarious.