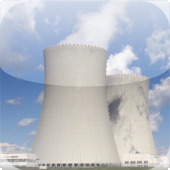 &nbsp&nbsp Radiation Map Tracker
&nbsp&nbsp&nbsp&nbsp
&nbsp&nbsp
Android app displays realtime nuclear radiation readings from around the world
&nbsp&nbsp&nbsp&nbsp
I've noticed LINK-11 (TADIL – Tactical Digital Information Link) transmissions in the 6940-6950 kHz region the last day or two. Operators may wish to avoid 6950 kHz, and perhaps even 6955 kHz, especially while these transmissions are occurring.
I have no idea where these transmitters are located, but if I had to guess based on propagation characteristics, I'd say maybe Canada or out in the Atlantic.
LINK-11 is operated by the US military. I'm pretty sure you don't want to interfere with it.